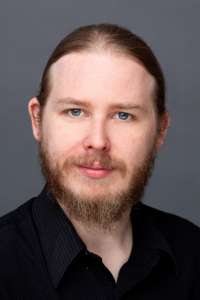 Charlie Powell
Co-Founder :: CTO
Charlie is eVAL's principal defensive security engineer and systems architect with a focus in the LAMP stack, Strict MVC Architecture, Cloud and VPS server maintenance / administration, Linux system administration, VMWare, Oracle, Canonical, Amazon S3, and a splash of Ruby on Rails.
Charlie has been working nearly exclusively with Linux based operating systems and security since 2000, with in-depth experience with RHEL, CentOS, Ubuntu, and SuSE. As of recent, he has started working with BSD based distributions for more security-centric applications such as corporate firewalls and routers. Aside from physical and virtual server management, he also writes and maintains elegant PHP applications. Charlie's preferred web stack, at present, is a PHP backend with jQuery for the user agent logic. His flagship application is Core Plus, located at corepl.us. It is a CMS with an emphasis on user-friendliness, SEO readiness, über security, and blazing performance.

In his free-time, he enjoys a good game of Munchkin and has developed a vast appreciation for Meade.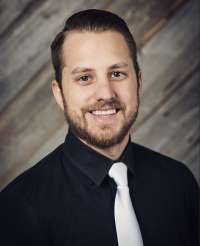 Tyler Jack
Partner :: Business Development Lead
Tyler originally joined the eVAL team as our first selected candidate in our internship program. He oversees all aspects of eVAL's business development, managing everything from community outreach, marketing, content creation, and coordinating various events. His role helps eVAL build lasting relationship with both our clients and partners.
He graduated in 2013 from The Ohio State University with a business marketing degree from The Max M. Fisher College of Business.
Together, with Co-Founder Nicholas, Tyler oversees one of eVAL's newest community and business outreach programs, bringing information security and social engineering awareness to non-technical audiences.
Tyler, a Wadsworth, Ohio native, is very outgoing and enjoys talking with people about various subjects, ranging from sports to information security. When he's off-duty, Tyler can often be found catching a Buckeye or Cleveland game, or with family and friends.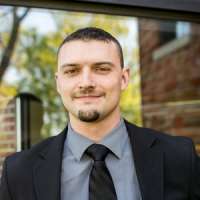 Michael Miller, C|EH
Network & Security Specialist :: MikroTik Guru